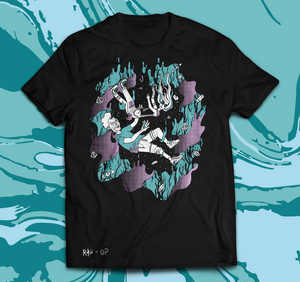 This is a part two of a very special collaboration between me and Gary Paintin.
Gary is an artist based out of northern California and is known for his super fresh characters and unique color pallets. 
This t shirt will be hand printed by me (Renee), packaged and shipped out with a maximum of 2 weeks production time. 
The price break down is for supply costs and labor and funding two bad ass artists to keep creating; your contribution wont go unnoticed <3 thank you