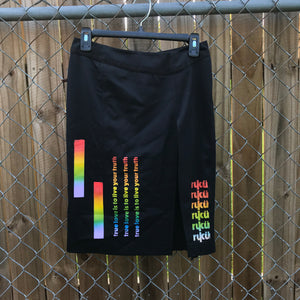 Stretchy fit, fits like a small/medium.
All of these items are 1 of 1 specially hand printed pieces from the Ruku Pride collection. <3 !
First come first serve, if the item will not go through someone may have bought it before you, refresh the page and try again. 
Disclaimer: They are imperfect prints.